Chelsea FC works with Amondo to drive fan engagement in Stamford Bridge
We're excited to be working with Chelsea FC over the 2021/22 season, driving fan engagement on Premier League matchdays at home at Stamford Bridge.
Fans are invited by email and in-stadium to post their matchday content with the hashtag #CFCMatchday for a chance to feature on the big screens pre-match and at half time: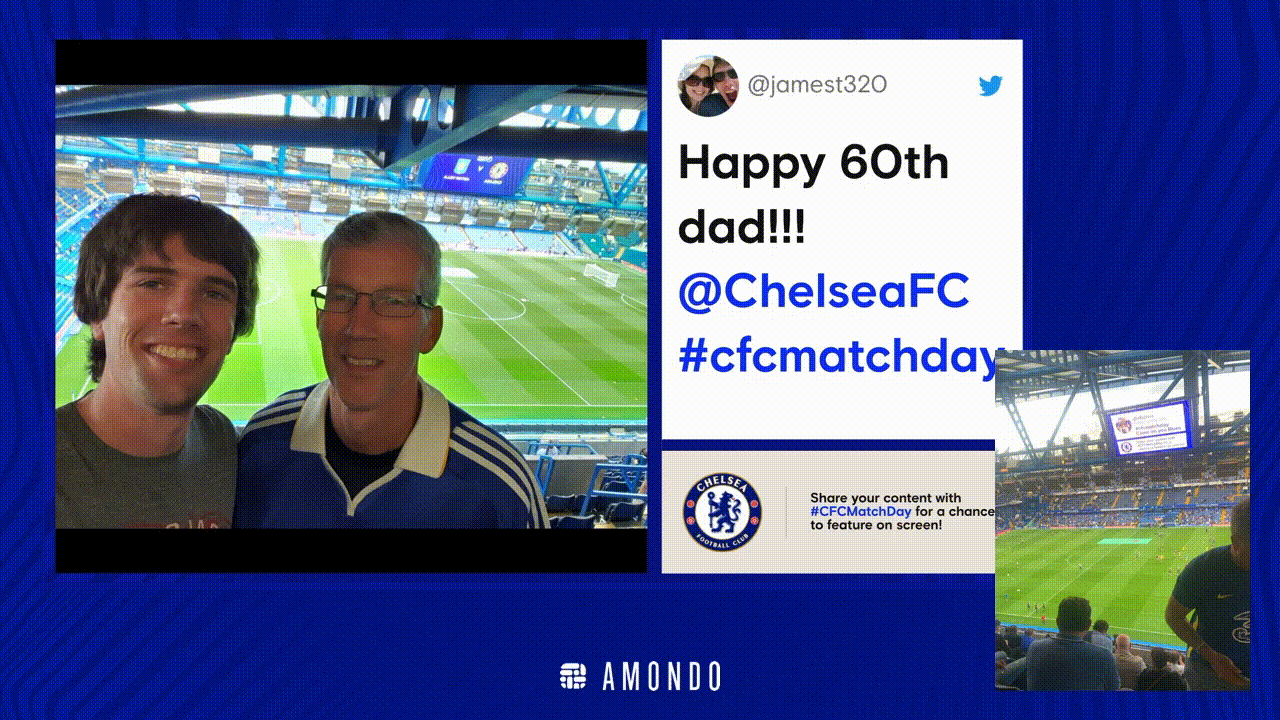 Amondo's InScreen product is designed and built to Chelsea FC's brand guidelines, and supports content from all major platforms, including Instagram Stories and TikTok.
If you would like more information about our project with Chelsea FC or would like to discuss working together, drop us a line at hello@amondo.com.