Marquee Brands / Ben Sherman taps Amondo for Team GB partnership campaign.
It was great to go live with this project last week, bringing together and showcasing the best content from across Ben Sherman's partnership with Team GB and the British Olympics Association.
The Imprint features photography from world-renowned photographer, RANKIN, and working alongside athlete ambassadors, Team GB and Ben Sherman. The Imprint also features a Ben Sherman curated playlist on Spotify (Spotify embed coming soon!), media coverage, and ecommerce tiles linking through to the Ben Sherman online store (see below).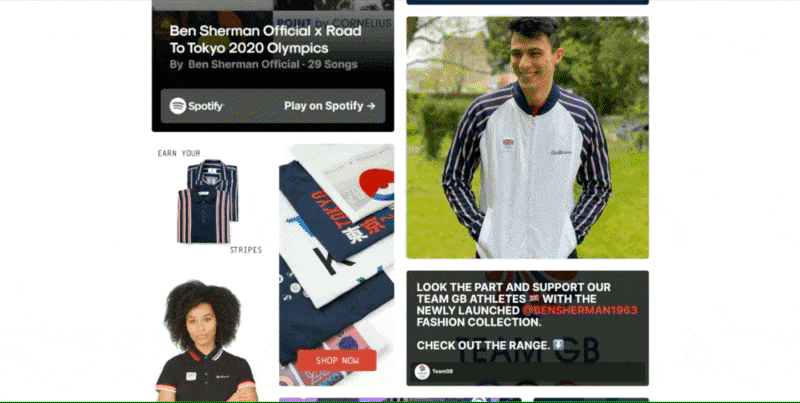 The campaign is running throughout the 2020 Tokyo Games across both the US and UK markets - and represents a key international marketing initiative for the Marquee Brands-owned business.
If you would like more information about our project with Ben Sherman or would like to discuss working together, drop us a line at hello@amondo.com.